InnoGames GmbH
Friesenstr. 13

20097 Hamburg
Standort
+49 40 7889335-0

---
Beschreibung Ihres Unternehmens:
InnoGames is Germany's leading developer and publisher of mobile and online games. The company based in Hamburg is best known for Forge of Empires, Elvenar and Tribal Wars. InnoGames' complete portfolio encompasses seven live games and several mobile titles in production. Born as a hobby, InnoGames today has a team of 400 employees from more than 30 nations who share the passion of creating unique games that players across the globe enjoy for years.


Wir bilden für folgende Berufe aus::
IT-Berufe > Fachinformatiker/-in, Fachrichtung Anwendungsentwicklung
IT-Berufe > Fachinformatiker/-in, Fachrichtung Systemintegration
InnoGames - Behind the scenes of a gaming company
A company tour and different lectures concerning our company history as well as our different job possibilities give you insights in how we solve our mission: Make great games for our players!

Our different departments explain their work and show you their impact in forging the InnoGames Empire!

Of course you always have the possibility to ask questions and learn more about your favorite topics.
Beim TALENT DAY Medien + IT stellen wir vor:
Ausbildungsberufe
Duales Studium
Praktikumsmöglichkeiten
Unsere Veranstaltung dreht sich um folgende Berufsfelder:
Games-Entwicklung
Informationstechnologie/Programmierung
Unsere Veranstaltung richtet sich besonders an Jugendliche mit folgenden Talenten:
Uhrzeit:
11:00 - 13:00
Plätze
Es sind bereits alle 33 Plätze belegt.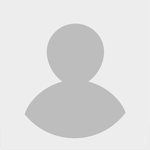 InnoGames GmbH Talent Acquisition Management
Team

Talent Acquisition Management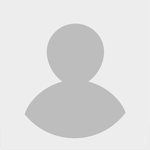 Frau InnoGames GmbH Talent Acquisition Management
Team

Talent Acquisition Management